Dan Adler's New Album (October 2010):
"Back To The Bridge"
Ready to buy? Or just check out the clips and reviews:
of my New CD "Back To The Bridge"
(Featuring Joey DeFrancesco)
CD Liner Notes by Scott Yanow, author of ten books including The Jazz Singers, Jazz On Film and Jazz On Record 1917-76:

Dan Adler made a strong impression with his debut recording as a leader, All Things Familiar, a quintet date featuring tenor saxophonist Grant Stewart and pianist Richard Samuels.

On Back To The Bridge, the inventive guitarist explores a mixture of standards and originals with the top jazz organist of the past 20 years, Joey DeFrancesco.

American jazz has been Dan Adler's main musical inspiration throughout his life. In high school in his native Israel he took lessons from Avri Sharon, a jazz guitarist who had studied with Jim Hall and Chuck Wayne. Seeing guitarist Ray Crawford performing with Jimmy Smith in Tel Aviv was an influential moment in Adler's career as was discovering the early recordings of Joe Pass. Since moving to New York, Adler has worked in jazz clubs, played duo gigs, and performed with many of his musical heroes.

On Back To The Bridge, Dan Adler, Joey DeFrancesco and the organist's regular drummer Byron Landham explore the classic jazz organ trio format. The interplay and communication between Adler and DeFrancesco make it sound as if they play together on a regular basis, but that is not surprising since they are both masters of the mainstream jazz vocabulary and are natural swingers.

The opening original Silver And Gold, a tribute to Horace Silver, has the trio grooving hard from the start with Adler and DeFrancesco taking solos that are full of inventive ideas. Oh, Look At Me Now, pianist Joe Bushkin's most famous composition, was a swing era hit that became associated with Frank Sinatra. Listen to how clear Adler's articulation is during his thoughtful solo.

Clifford Brown's Joy Spring receives an unusual melody statement that alternates between two different tempos, before it becomes a cooking uptempo romp. Back To The Bridge is an Adler original that is a well disguised take on Have You Met Miss Jones. His Good Old Days is a quirky jazz waltz with a melody that is actually played in superimposed 4/4 time.

A Beautiful Friendship starts with an introduction that hints at a New Orleans march before it settles into a medium tempo swing. The lone ballad of the set is an Israeli standard, the somber Yatzanu At (We Left Slowly) . Adler's Between Jobs is reminiscent of Blue Mitchell's Fungii Mama in that it utilizes rhythm changes, has a calypso feel, and is quite joyful. I've Never Been In Love Before, taken faster than usual, includes one of Adler's best solos of the project, an improvisation overflowing with creative ideas. The album concludes with Oscar Peterson's The Smudge, a medium-tempo blues that includes a memorable guitar/organ tradeoff.

A major step forward for Dan Adler, Back To The Bridge is a delight for fans of straight ahead jazz.
Dan Adler's latest release, Back To The Bridge, documents the continuing development of the formidable guitarist's notable talents as a bandleader with much to say. Adler emigrated to the jazz capital of the world two decades ago, and is one of the select members of Israeli-born musicians currently enriching the New York scene. He has played and studied with saxophonists Steve Grossman and Bob Berg, as well as with many of the city's most accomplished guitarists – including Jack Wilkins, Paul Bollenback, Peter Bernstein and Rodney Jones. Adler earned much praise, from both critics and his peers, for his previous recording All Things Familiar. The date, somewhat ironically titled – for as noted in an allaboutjazz.com review, "each of the standard tunes is approached from a new and unique angle" – featured the guitarist leading a hard swinging quintet with saxophonist Grant Stewart and pianist Richard Samuels.

All Things Familiar, earned the acclaim of a pair of Adler's highly regarded teachers – Jack Wilkins praising him for his "glittering tone," while Peter Sprague admired his "killer lines." Both guitarists made note of his "precision," not surprising, as Adler is an accomplished computer scientist. The original thinking he demonstrates in his innovations within that field are mirrored in his playing, which as one critic noted, "has evolved to the point where he is creating his own new and unique melodic ideas that use elements of bebop vocabulary, but are far from the realm of pure imitation." That originality and creativity is showcased on Back To The Bridge, where Adler is joined by master organist Joey DeFrancesco, of whom the guitarist says, "Joey D. is one of my favorite organ players and one of my favorite soloists on any instrument. The way he builds excitement in his solos is something that has always fascinated and attracted me, and having him play on my CD was really a dream come true."

The excitement on Back To The Bridge begins immediately with the opener "Silver and Gold," an uptempo original penned by Adler in honor of the great Horace Silver. Nodding to the pianist's classic Jazz Messenger composition "Mayreh," the bluesy burner is fueled by incendiary drummer Byron Landham, who fills out the classic organ trio, accompanying both the leader and organist DeFrancesco (his regular employer) on their provocative solos with a heat that fires up their relentlessly swinging lines.

Adler opens Joe Bushkin's swing era classic "Oh! Look At Me Now" with an unaccompanied introduction that reveals his unabashed affection for the lyrical style of Joe Pass, his professed primary influence. Popularized by Frank Sinatra, the guitarist notes "singers love this great song, but there are very few jazz recordings of it." Correct in his observation (George Benson did record it with Brother Jack McDuff's big band and it was a perennial favorite of the late great Hank Jones, but it has been largely ignored by modern jazz instrumentalists), the trio's easy groovin' reading of the infectious melody may well help bring it to the attention of other contemporary players.

The leader further reveals his inventive spirit on his truly original arrangement of Clifford Brown's "Joy Spring," adding his own melodic twist to the well-known melody. The guitarist's solo follows his dictum of including "logical lines, dramatic development and band interaction (along with) some excitement." DeFrancesco follows suit in his outing, while Adler shows himself to be an excellent accompanist, propulsively comping behind the organist, adding context to his improvisation.

"Back To The Bridge," Adler's original title track, aptly described by album annotator Scott Yanow as "a well disguised take on 'Have You Met Miss Jones'," is according to its composer: "an attempt to mix a non-bebop head with a set of bebop solos." One of the date's more modern sounding tracks, Adler points out the piece includes "some nods to John Scofield and Jerry Bergonzi." The end result however is a clear indication of the guitarist's own originality.

Another Adler original, "Good Old Days," hearkens back to the relaxed feel of the great organ trio of Larry Young, Grant Green and Elvin Jones. The tune superimposes a jazzy melody in 4/4 time over a rhythm of 6/8 and modulates back and forth between the keys of F to D to create a distinctive intriguing sound.

The standard "A Beautiful Friendship" opens unexpectedly with Adler and DeFrancesco playing a jazzy march over Landham's second line rhythm, before launching into their own straight ahead hard bopping solos.

Adler pays homage to his homeland on "Yatsanu At (We Left Slowly)" – an old Israeli standard, with Hebrew words that speak of soldiers leaving their loved ones to embark on a mission from which they may not return. Played at a languid tempo appropriate to its title, the piece is moving in its melancholic mood.

"Between Jobs" is another Adler original, a swinging take on classic rhythm changes with a calypso underpinning that the composer notes was "somewhat inspired" by Blue Mitchell's "Fungii Mama." The lighthearted romp gives everyone a chance to stretch out and have some fun.

The trio takes "I've Never Been In Love Before" at a brisker than typical tempo, with Landham driving the group with brushes all the way through, in order to – according to Adler – "get that Ahmad Jamal relaxed feel". Annotator Yanow notes that the piece "includes one of Adler's best solos of the project, an improvisation overflowing with creative ideas."

The date concludes with "The Smudge," a blues by Oscar Peterson from his great "Eloquence" album with Ray Brown and Ed Thigpen. Adler says, "Joey and I are both huge fans of the great O.P." and the pair show their admiration for the grand pianist (and occasional organist) with this great reading of his soulful song.

Dan Adler is an exceptional artist with a mind to make music that rises above the commonplace. On Back To The Bridge he showcases his development as an instrumentalist, composer/arranger and bandleader with a date that proves him to be among the most inventive guitarists in mainstream jazz today. This is a disc that will have listeners coming back for more, again and again.

Press Release, by Jazz Promo Services, Lisa Reedy Promotions
DAN ADLER / Back to the Bridge: You simply don't fill voids overnight but for anyone thinking the void Joe Pass left in his wake will never be filled, the wait is over. Adler has the spirit and romp that powered the best of Pass and working out here with an organ trio, we hear a sprightliness we didn't from all those Pass solo dates that had a lot on the ball but can only show so much when one cat is on his own. The simpatico is running wild here and this is one date you should be sure not to Pass on. Or over. Simply killer jazz guitar front and center that makes you put on a happy face. A real burner that's well done.

– Chris Spector, Editor and Publisher, Midwest Record
Dan Adler's latest recording Back to the Bridge swings, plain and simple! It is a great example of the perfect combination of jazz guitar and Hammond B-3. Adler's precise execution of such reachable melodies as Clifford Brown's "Joy Spring" and Joe Bushkin's "Oh, Look at Me Now" are flavored with the great B-3 passages of Joey Defrancesco and kept swinging by drummer Byron Landham.

The opening number, "Silver and Gold," a tribute to the great Horace Silver, is a nod to the classic Jazz Messenger composition of "Mayreh." This track gives you a taste of things to come with regard to Adler's playing, composition and the chemistry of this trio. The tone of Adler's guitar playing is so well-balanced with the energy of the organ and the laid back drum work by Landham. Even when Landham is driving the groove, there is still plenty of space for Adler to involve his own dynamics into the rhythm pattern. Adler is a self-confessed student of Joe Pass and this is evidenced by his tonal and melodic delivery.

The CD is Adler's second effort as a leader and it delivers an unexpected level of entertainment factor. Each and every track is a listening treat. Adler demonstrates an amazing talent for composition, arranging and execution on this CD. He also demonstrates an understanding of the best format in which to present his ideas by teaming up with DeFrancesco and Landham for this project.

A favorite of mine is "The Smudge," a blues number by Oscar Peterson from his great Eloquence recording. The treatment of this song is a great example of Adler's fine soloing and interpretation skills. This song also highlights Adler's technical skills; the notes he lays down are clean and expressive, and never get outside of the blues pocket created by Joey and Byron.

This is a wonderful jazz guitar recording and for that matter, a great jazz organ recording! Overall a great listen. Check it out.

– Chuck Vecoli, jazzreview.com
Guitarist Dan Adler's debut, All Things Familiar (Emdan Music, 2009), demonstrated his formidable skills, and brought together a noteworthy roster of artists, such as saxophonist Grant Stewart, to fill out a quintet lineup. For his followup, the Israeli-born, New York-based six stringer pares things down and goes with an organ trio format, enlisting the most renowned and recognizable organist of the modern era, Joey DeFrancesco, and longtime drummer, Byron Landham.

The music, as might be expected, is largely made up of swinging songs in the mid-to-up-tempo range, and plenty of the songs adhere to the predictable form of head-solo-solo—sometime solo trading with drums—head. The good thing is that performance trumps occasional form predictability every time, and with players this good, it's hard not to be impressed. In addition, Adler does find ways to spice things up, regardless of some relatively conventional structures. His tempo twists and retooling work on Clifford Brown's "Joy Spring" create one such moment. Book-ending "A Beautiful Friendship" with some NOLA notions, superbly delivered by Byron's crushed snare drum sounds, represents another. The inclusion of a chill-inducing, mournful Israeli-standard/ballad, "Yatzanu At (We Left Slowly)," decidedly atypical fare for an organ album, is, yet, a third.

DeFrancesco's jaw-dropping technique and lightning quick reflexes show up here and there with a quick mid-solo run, but he largely reins in those tendencies and works, in a more sympathetic manner with, what Adler lays out for him. Sometimes, as on "Oh, Look At Me Now," the well-crafted organ bass lines are as easily noticed as any other work from DeFrancesco. Adler, likewise, demonstrates terrific facility and a clean-toned clarity throughout his playing. He self-edits with great taste, never overplaying or throwing in needless licks. Landham's snappy swing, clean brushwork and quick thinking give spark to these songs. When he pulls a reverse Art Blakey, playing a de-cresendoing press roll during the solo trading on "Oh, Look At Me Now," he demonstrates intelligence in simplicity.

Other highlights include a Sonny Rollins-style calypso original from Adler ("Between Jobs"), snappy version of "I've Never Been In Love Before"—which gives the guitarist a chance to throw in a quick "Surrey With The Fringe On Top" quote—and the album opener, "Silver And Gold," a tribute to pianist Horace Silver. It's hard to think of the organ trio tradition without thinking of the blues, and Adler closes the album with "The Smudge"—a mid-tempo blues vehicle from the late Oscar Peterson.

Back To The Bridge is a fine showcase for Adler's writing, arranging and guitar playing skills, and presents ten tracks of organ trio music in all its glory.

– Dan Bilawsky, AllAboutJazz.com
I first became aware of guitarist Adler through a previous CD which drew my attention due to the presence of tenor sax sensation Grant Stewart. This time around, Adler chooses a trio setting with Joey DeFrancesco on organ and Byron Landham on drums. Adler and DeFrancesco get into a nice groove on a few original tunes and several standards. In the latter category, there's "Oh, Look At Me Now," "A Beautiful Friendship," "I've Never Been in Love Before" and a couple jazz outings in an obscure Oscar Peterson blues, "The Smudge," and a fresh new tempo for Clifford Brown's classic, "Joy Spring." Among Adler's originals, I liked the swinging lines of a Horace Silver tribute, and the calypso-like feeling of "Between Jobs." What you have to like about Adler is that he never indulges in "guitar overkill," when a guitar no longer sounds like a guitar, and too many contemporary jazz guitarists practice it. Not so with Adler. There's a swinging sense of history in his every note.

– George Fendel, Jazz Society Of Oregon
Some things never go out of style. Guitarist Dan Adler understands. On his latest project, Back to the Bridge, the Israeli-born, New York City-based musician tries his hand at the organ/guitar/drums trio format with Hammond B-3 organist Joey DeFrancesco and drummer Byron Landham, who has worked with DeFrancesco for years. The 65-minute, 10-track outing is interesting and stimulating partially due to a combination of four originals, five standards and an adaptation of an older Israeli folk tune and more fully because of the trio's intuitive interaction.

The covers furnish plenty of room for the trio to show solo precision as well as group unity. On Joe Bushkin's "Oh! Look at Me Now" Adler commences with an unaccompanied introduction which displays a lyricism akin to Adler's acknowledged icon, Joe Pass. From there, the trio holds to an easy-loping groove that lays out the melody that most people probably remember as a Frank Sinatra vehicle, although jazz fans may recall Hank Jones' solo piano reworking or the fine version George Benson recorded when he was with Jack McDuff. Adler fills the first sweeping solo space, followed by DeFrancesco, who keeps the arrangement snapping along but in no way overplays. Adler demonstrates his interpretative abilities on a reshaping of Clifford Brown's "Joy Spring." Adler sprinkles in new melodic arcs to Brown's well-known melody while the trio explores two different tempos, which gives the rendition an unusual stance. The trio does not go outside Brown's vision yet they put forward a fresh outlook. The Styne/Kahn standard "A Beautiful Friendship" starts with a second line march led by Landham: then the tune shifts to a likeable mid-tempo bounce that gradually enters hard-bop territory. Frank Loesser's lovely "I've Never Been in Love Before" contains a slightly quicker pace than typical, highlighted by Landham's dexterous brushwork and Adler's clean, clear tone and swift chord runs. An organ trio album would not be complete without one blues. In this case, it's a soulful, mid-tempo translation of Oscar Peterson's "The Smudge," where DeFrancesco and Adler build varied solos while they also render admirable comps behind each other's improvisations.

One outstanding experience is hearing Adler's "Silver and Gold," an up-tempo number that honors Horace Silver and in particular his composition "Mayreh," done when Silver was employed by Art Blakey. The burner captures Silver's earthiness, harmonic sophistication and melodic flair. Landham is on fire as he provides an insistent swing, while DeFrancesco and Adler contribute several determined solos. On the atypical title track Adler mixes a non-bebop head with a set of bebop solos: the result is modern-sounding, with nods to John Scofield and Jerry Bergonzi. Another notable number is the Caribbean-flavored "Between Jobs," a lighthearted jaunt that delivers a comedic tilt. At the other end of the scale is the melancholic "Yatsanu At," an Israeli folk ballad about affection and separation. Adler supplies a bluesy sentiment that instrumentally conveys the feeling of a soldier leaving his loved ones.

Back to the Bridge does not break new ground but that is not Adler's intent. This is music that has an awareness of the past, is fluent with the present and has a preciseness that will appeal to anyone who enjoys traditional modern jazz.

– Doug Simpson, Audiophile Audition
Guitarist Dan Adler's albums keep getting stronger and more exciting. His latest is "Back to the Bridge" (Emdan Music) and features Joey DeFrancesco on organ and Byron Landham on drums. Adler has enormous taste and has done extensive listening. He's also quite a composer. Sample "Silver and Gold" and "Back to the Bridge". Or dig the jazz standards "Joy Spring" and "I've Never Been in Love Before". What's more, DeFrancesco throughout provides a Larry Young feel that is perfect. Want to stump your friends? Put on this CD and ask them to guess the year in which it was recorded. Most will say it's a mid-'60s Prestige date. It's that good. You'll find this CD at iTunes or Amazon.

– Marc Myers, JazzWax.com
Israeli born Adler brings in the heavy hitters for his second album. Here,he is backed up by Joey DeFrancessco and Byron Landham for a big leap in quality over his already impressive debut album "All Things Familiar". Adler's playing brings to mind a funkier take on Jim Hall or Joe Pass. The trio has fun playing with tempo and time over standards and four Adler originals.

– Guitar Omnivore, GuitarOmnivore.com
Review by Bill Milkowski in JazzTimes:

Of all the Israelis now forming a thoroughly mind-boggling bloc of talent in contemporary American jazz, guitarist Dan Adler may be the most surprising. He's had an entirely separate life as an innovative computer scientist, but when you listen to him play guitar with the reigning Hammond B-3 blues-slinger in jazz, Joey DeFrancesco, he is indistinguishable from the kind of single-note, blue-collar bluesmanship that was once the glory of jazz clubs in the era of Grant Green. The point is, as always, that this particular style of working class jazz playing is timeless, whether gobbling up the changes of "A Beautiful Friendship" to a New Orleans second line rhythm or relishing the melody of Clifford Brown's "Joy Spring" or playing a ballad from Israel called "Yatsanu At (We Left Slowly"). Not surprisingly, Adler makes DeFrancesco a full partner on this disc, and not only because he needs Joey D.'s charging basslines on the organ pedals either. You'd encourage Joey D. to be a full partner on your disc too, if you were as good a jazz guitarist as Adler is. Three and a half stars.

Jeff Simon – BuffaloNews.com
Guitarist Dan Adler is cooking on 'Back To The Bridge', a collection of four originals and six standards. Joey DeFrancesco (B3) and Byron Landham (d) round out the trio and each make a solid contribution to a fine album. It's not all burners though as Adler shows a passionate side on "Yatsanu At" and they swing on the title track. But classics like "Joy Spring" and Dan's own "Between Jobs" make us lean towards the heat! 4/4

D. Oscar Groomes – O's Place Jazz Magazine
Guitarist DAN ADLER is another in an increasing number of outstanding jazz players who have emigrated from Israel to our shores. He has major league team mates in organist Joey DeFrancesco and drummer Byron Landham for his second album as a leader, Back to the Bridge (Emdan Music – No Catalog Number).

This collection is less groove oriented than most guitar/organ/drums trio sessions. Adler is one of those players who immediately grabs your attention with his clear lines and incessant swing. Having DeFrancesco and Landham on board sets his musical musings in a most appropriate and sympathetic framework.

Whether playing standards like "Oh, Look At Me Now," "A Beautiful Friendship" and "I've Never Been in Love Before," jazz tunes like Clifford Brown's "Joy Spring" and Oscar Peterson's "The Smudge," or the four impressive originals that are on the program, Adler is fresh and fluid. One track is very different from all of the rest, Ýatsanu At (We Left Slowly)," an almost dirge-like song from Israel. It stands in stark contrast to the joyful spirit on the balance of the album, but still feels right being there.

Dan Adler is new to me, and I welcome this opportunity to become acquainted with this fine addition to the ranks of outstanding jazz guitarists.

Joe Lang – Jersey Jazz
Dan Adler hails from Israel, where he obtained degrees in computer science and electrical engineering. He then worked for an Israeli division of Motorola for two years before relocating to System Design Labs in New York City.

His interest in music began when, in the fourth grade and after two years of failed piano lessons, his mother bought him a guitar and signed him up for lessons. That instrument took; by high school he was playing in Israeli jazz groups. Not long after his arrival in the Big Apple, he became part of the large contingent of jazz musicians from Israel who live there.

This album also features two well-known artists: organist Joey DeFrancesco and drummer Byron Landham. These two have worked together for years, and it shows. DeFrancesco is a master of the B3 Hammond: a difficult instrument to play without overwhelming all other instrumentalists in a given group. He's superb at controlling tonal selections and volume. Landham fits in marvelously, and this duo lays down a grooving beat.

Although still relatively unknown outside the music society, Adler's style is perfect for this trio. He wrote three of the tunes presented; the others are covers of some great standards, including "Oh Look At Me Now," "Joy Spring," "A Beautiful Friendship," "I've Never Been In Love Before" and Oscar Peterson's "The Smudge."

Buy this abum: You won't be able to keep your feet from tapping, or your fingers from snapping.

Ric Bang – JazzScan.com
Israeli-born, New York City-based guitarist Dan Adler more than hits his stride with this latest organ trio outing. Ably partnered up with Hammond B-3 titan Joey DeFrancesco and drummer Byron Landham (more on him in a minute), he shines on this 65-minute, 10-track workout, covering wide stylistic territory, encompassing four originals, five standards and an adaptation of an older Israeli folk tune.

Listening them dissect classics like Oscar peterson's The Smudge, and Clifford Brown's Joy Spring, its easy to get the impression that the three have been jamming and even performing for years. In fact, while Landham and De Francesco are well acquainted, Adler is ironically the "third man" in this group. Landham, in particular, burns comet-like through most of the selections, simmering when needs be, only to explode again at a perfectly timed decisive moment. His dexterous brushwork also gels perfectly with and Adler's clean, deft picking and fluid chordal streams. Of course, there's the 'incomparable' comping of Joey D, again perfectly in sync with the two cohorts.

Adler's strength is his ability to veer from the wry affability of "Between Jobs," to the intense melancholy of the exodus ballad "Yatsanu At," without losing credibility.

With this kind of start, this is a combo that music lovers could be seeing and hearing a lot more of.

Michael 'Jazzofonik' Edwards – jazzafonik.blogspot.com/
If you're going to do an organ trio, especially one that has a certain hommage-to-the-ancestors sort of spin to it, you should make sure you swing your a__ off. Guitarist Dan Adler does that, thanks to his own knack along with Joey DeFrancesco on the Hammond and Byron Lantham at the drums. On Back to the Bridge (EMDAN MUSIC 820360144325) they absolutely DO that.

Dan Adler has all the swing and facility to pull it off. He has the style DOWN. He can lay back on the beat just a hair to get the swing intensified, he has inventive ideas within the style, and flawlessly bright execution. This guy has it! Joey DeFrancesco on organ you probably already know about. But if you don't, this CD is a great example of his traditional Hammond artistry that gives just enough of the contemporary touch as to keep this from becoming an organ-trio museum exhibit.

The repertoire mixes grooved-out versons of standards, some jazz chestnuts that have not worn out their welcome and a couple of nice Adler originals.

This one kicks it. I will file it next to the classic organ trio recordings I have, because it is worthy to be included in the best of the tradition. More I cannot say. That says it.

Grego Applegate Edwards – gapplegateguitar.blogspot.com
Back To The Bridge is produced by three talented musicians whose ability to interact, solo, provide rhythmic support and, above all, to groove makes this album a terrific advertisement for the classic organ trio and for the enjoyable straight-ahead jazz it produces. While this is guitarist Dan Adler's second album as leader—following 2009's self-produced All Things Familiar—he records here for the first time with organist Joey DeFrancesco and Byron Landham (DeFrancesco's regular drummer). The three musicians sound like they've played together for years, however, such is the tightness and sympathetic interplay of their performances.

Adler, like his fellow Israeli-born musician Ehud Asherie, is a fan of straight-ahead, post-bop jazz and readily communicates this love in his playing. He cites Joe Pass as his major influence but his choice of covers shows Adler's openness to writers and instrumentalists from a wide range of musical backgrounds. His take on Clifford Brown's "Joy Spring" is melodic and fast-paced, driven by Landham's propulsive playing. By contrast, Adler's arrangement of Joe Bushkin's 1941 composition "Oh, Look At Me Now" is almost casual in its laid-back but silky style while on Oscar Peterson's bluesy "The Smudge" Landham swings gently as first Adler and then DeFrancesco solo with a delightful lightness of touch.

Adler's own compositions are good-natured, cheerful tunes that swing effortlessly and highlight Adler's beautiful intonation. The one exception is "Good Old Days," which has a more reflective and thoughtful tone—Adler's comping behind DeFrancesco's organ solo is gentle and warm.

The music on Back To The Bridge is from familiar jazz territory. But this is popular jazz territory as well, and deservedly so — Adler, DeFrancesco and Landham deliver an unpretentious, enjoyable and beautifully played set of tunes.

Bruce Lindsay – AllAboutJazz.com
In many respects, country music superstar Garth Brooks knew of which he spoke, when in a 1990 hit single he lauded the notion of having Friends In Low Places. Musically speaking, the best of intentions have been known to fall short of expectations when friends who may not be in low places such as that described in Brooks' recording lend their expertise to others' projects.

Case in point: for a 1977 tour in support of his solo album, The Idiot (RCA Victor APL1-2275), Stooges lead vocalist James "Iggy Pop" Osterberg called upon long time colleague David Bowie to provide keyboard support. Although Bowie obliged and took considerable steps to emphasize that his was strictly a supportive, out of center stage role in this endeavor, once the resultant publicity had run its course, The Idiot tour had become widely known as the David Bowie with Iggy Pop tour, much to the consternation of both artists.

With the release of Back To The Bridge, Tel-Aviv, Israel native and guitarist Dan Adler ran the risk of following in Osterberg's footsteps. For this most recent effort, Adler enlisted the services of Springfield, Pennsylvania virtuoso and one time Jimmy Smith protégé, Joey DeFrancesco to provide keyboard support. Long regarded as one of modern jazz's absolute masters, DeFrancesco has released more than two dozen highly acclaimed albums for such labels as Columbia, Concord and High Note and headlined at the prestigious Detroit Jazz Festival in 2003.

Like Jimmy Smith and Clive "Georgie Fame" Powell, DeFrancesco has in the years since his 1989 recording debut demonstrated considerable benevolence in his support of like minded colleagues in this capacity. By definition, DeFrancesco's participation in this project could easily have run the risk of earning him unintentional top billing, were it not for one mitigating factor. Unlike Brooks, DeFrancesco herein is surrounded by those who excel in their respective roles as DeFrancesco does in his; that is, guitarist Adler and drummer Byron Landham.

Prior to relocating from Israel to New York City in 1986, Adler had established a substantial reputation as a pioneer in computer science and electrical engineering, with a number of noted research and design triumphs to his credit. Likewise, the Philadelphia, Pennsylvania-based Landham (who has been a frequent collaborator with DeFrancesco) has long been in demand as a session drummer. In that capacity, Landham worked with such noted figures as Betty Carter, Lee Ritenour and Houston Person.

Under the circumstances, Back To The Bridge personifies in some respects the jazz band for thinking people. As such, it is not at all surprising that the Adler-penned title track reflects a mission statement borne of their collective wisdom.

Indeed, while their formidable capabilities within their respective roles has earned them a considerable amount of respect amongst even the demanding and discerning hard bop contingent, Adler, DeFrancesco and Landham have nonetheless (both individually and collectively) not let their unparalleled capabilities as improvisationalists deter them from their healthy respect for the tried and true verse, chorus and bridge template.

Indeed, just as project annotator Scott Yanow herein refers to Back To The Bridge as, "a delight for fans of straight ahead jazz", Adler, DeFrancesco and Landham (like Wes Montgomery, Georgie Fame and Max Roach before them) have not lost sight of the fact that the benefit of such a basic reference point is in many respects far more liberating for the improvisationalist in that it enables all concerned to utilize their superior capabilities to paint a more intricate portrait of the subject at hand. That such like minded pioneers as Clifford Brown, Oscar Emmanuel Peterson (whose The Smudge single on Limelight L-3062 benefits greatly herein from Adler's coy yet respectful execution), Blue Mitchell and Horace Silver provided no small amount of inspiration throughout these proceedings underscores the point.

Not surprisingly, Adler, DeFrancesco and Landham solidify their case beyond reproach in Adler's original compositions. With a succinctly outlined 6/8 framework not unlike that most notably championed in the Dave Brubeck Quartet's Take Five (Columbia 4-41479), Good Old Days champions the accomplishments of such keyboard based combos as those led by Grant Green and Richard Arnold "Groove" Holmes in a manner that at once demonstrates both solidarity and originality.

Likewise, Adler's timely Between Jobs adds an undercurrent of bossa nova to reiterate the celebratory and healing nature of music, even under the most trying of circumstances. The trio's success in that respect reflects an attribute indigenous to the most gifted instrumentalists, the ability to personify the title of a given work with their instrumental prowess.

Adler's advance publicity refers to him as, "an exceptional artist with a mind to make music that rises above the commonplace". Most assuredly, those accolades also apply to DeFrancesco and Landham. To be certain, with results such as those found in this collaboration, none of its participants are likely to ever find themselves Between Jobs.

Michael McDowell – Blitz Magazine
2010 Critic Ballots Revealed!
New Releases:
1. Dan Dean 2 5 1 (Origin)
2. Paul Winter Miho: Journey to the Mountain (Living Music)
3. Dan Gailey Jazz Orchestra What Did You Dream? (OA2)
4. Irene Kral Second Chance (Jazzed)
5. Vince Norman/Joe McCarthy Big Band Bright Future (OA2)
6. Dave Anderson Quartet Clarity (OA2)
7. Hadley Caliman/Pete Christlieb Reunion (Origin)
8. The Clayton Brothers The New Song and Dance (ArtistShare)
9. Chris Colangelo Elaine's Song (C-Note)
10. Dan Adler/Joey DeFrancesco Back to the Bridge (Emdan)Harvey Siders – JazzTimes
Israeli-born, New York-based guitarist Dan Adler follows up his critically-acclaimed debut album, All Things Familiar (EMDAN Music, 2009) with another promising recording on Back To The Bridge, in a trio format that features Hammond B3 organ master, Joey DeFrancesco and Byron Landham on the drums. The music is straight ahead post bop jazz and borrow from familiar legends of the business like Clifford Brown, Frank Loesser, Oscar Peterson and the combo of Stanley Styne/Donald Kahn.

Adler does contribute four originals and opens the music with his "Silver and Gold," a delicious tribute to the great Horace Silver, features both the guitarist and DeFrancesco taking turns o speedy solos on a superbly swinging beginning. Pianist Joe Bushkin's classic composition, "Oh, Look At Me Now" allows Adler to pick the strings in crisp fashion articulating each chord with style. Clifford Brown's signature song "Joy Spring" is given a fresh new treatment with Adler leading the way as DeFrancesco plays the bass lines on the organ in a piece that moves to a much quicker tempo than originally penned.

The title track is terrific pick up tune and a well disguised rendition of the familiar "Have You Met Miss Jones" where Joey D. does wonders playing a hard-driving organ groove for one of the better moments of the album. Adler delivers another wonderful solo performance on the standard, "A Beautiful Friendship" giving way to the only ballad on the album, "Yatsanu At (We Left Slowly), a David Zehavi original.

The guitarist's arrangement of Frank Loesser's "I've Never Been In Love Before" is performed to a faster up-tempo mode revealing one of Adler's best solo shots. Closing on Oscar Peterson's "The Smudge," the group ventures into bluesy territory playing the melody in a medium-tempo range as Adler and crew put the finishing touches on a fine session of jazz. Back to The Bridge brings the classic organ trio back to life once again with Joey DeFrancesco on the keys, Byron Landham on the sticks and band leader, guitarist Dan Adler leading the music in a superbly swinging affair both entertaining and engaging.

Edward Blanco – eJazzNews.com
I first reviewed Dan's totally engaging jazz guitar works back in issue # 90 – he captured my ears on that one, but since he brought in Joey DeFrancesco's superb organ work on this one (along with most timely drumming from Byron Landham), I find myself spinning this over & over again (and if you're any kind of jazz fan at all, you will too).

Just check out one of my favorite tracks, "Between Jobs", to see why I get excited about this kind of jazz.. this DEFINES "mellow". Though this was released in early November, 2010, if jazz guitar is your thing, you'll want to rush right on out & get this one today! It was actually the 7:43 "A Beautiful Friendship" that got my vote as favorite, though… all three players are ON, & fully devoted to keeping the energy moving.

I'm highly impressed, and have no doubt you will be too! This one gets a MOST HIGHLY RECOMMENDED, especially for those who love high-talent trio work… "EQ" (energy quotient) rating is 4.98. Get more information at http://danadler.com & be sure to tell them I sent you, ok?

Dick Metcalf – zzaj.freehostia.com
Review by Mark Gardner in Jazz Journal (UK):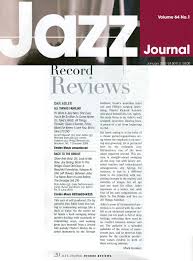 Adler leads this trio date that is a very satisfying slice of straight ahead improvisational beauty. The guitarist comes from a very comfortable and familiar place that falls somewhere between the classic comp mastery of Joe Pass and the lyrical panache of a Jim Hall or Kenny Burrell. You've also got the perfect musical foil in the ubiquitous organist DeFranceso and the rhythmic diversity of drummer Landham. Adler begins by tipping his hat to pianist Horace Silver with the original "Silver and Gold." This track sets the standard for the entire album as it glides along with the greatest of ease. The tune is taken at a brisk pace but retains s strong lyrical quality as well. Joe Bushkin's "Oh, Look At Me Now" features strong comping and solo interplay between Adler and DeFrancesco. Landham keeps things light and flowing. Clifford Brown's "Joy Spring" gets an interesting treatment where the melody is stated via two different tempos that give way to a cooking up tempo lead section. The title track "Back to the Bridge" is another Adler gem that utilizes unusual angular intervals in the head and then smoothes it all out on the solos. A tad down the list the beautiful and reflective "Yatsanu At (We Left Slowly)" spotlights a haunting melody that provides a showcase for the trio's most sensitive work. Adler and company are modern jazz masters and this disc would be a welcome addition to any self-respecting bop maven's musical arsenal. Bravo!

Eric Harabadian – Jazz Inside Magazine, New York, February 2011
Good jazz guitarists are a dime a dozen, which means they are plentiful and you either stay away or look for more. If you want a guitarist that is not only good, but quite exceptional, I'd like to recommend Dan Adler. His style of electric guitar playing has a level of finesse that shows his expertise, but he doesn't bombard the senses by showing off or going for overkill. Back To The Bridge (self-released) is for those who want to hear a guitarist just do his guitar duty, and make beautiful music, as he does on this 10-track album featuring Joey DeFrancesco on the Hammond B-3 and Byron Landham on drums.

The jazz here is pretty straight forward, nothing too hectic but far from being ordinary or automatic. Along with a nice selection of original compositions, he also takes on Clifford Brown's"Joy Spring" and Oscar Peterson's "The Smudge", and anytime you have DeFrancesco in the studio, you can't help but stop and be amazed by his playing. Landham drumming is powerful too, knowing when to accompany and when to give it his all at the appropriate moments, and it's that chemistry they all have, along with an appreciate for their music, that makes this work so well.

John Book – Book's Music Reviews